Beth's Guide to Marco Polo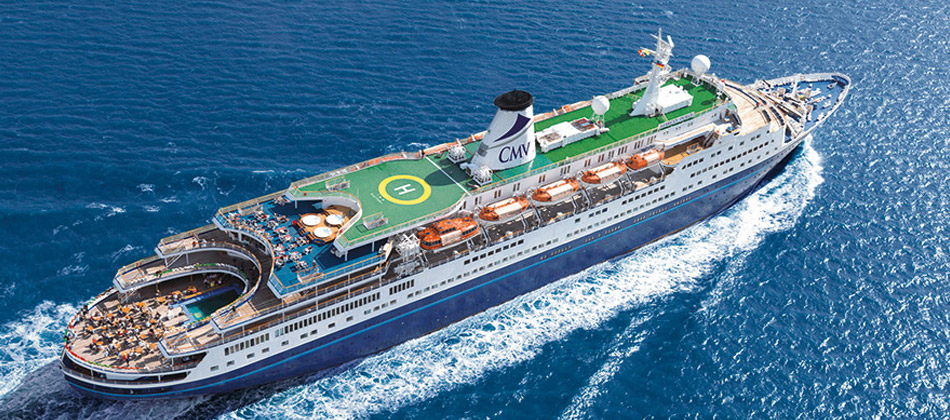 11th May 2017: Recently, the Cruises from Portsmouth team were invited aboard this historic cruise ship to find out exactly what the Marco Polo has to offer for themselves. See Beth from Cruises from Portsmouth's guide to Marco Polo.
What to Expect on Your Trip On Board the Marco Polo
Specialising in 'classic' cruising, Cruise and Maritime Voyages' Marco Polo offers passengers a warm and friendly atmosphere with attentive staff and comfortable surroundings. Carrying 800 passengers Marco Polo sails to a wide range of beautiful destinations across Europe and offers holidaymakers the chance to visit places such as the Norwegian fjords, Portugal, Canary Islands and the hidden gems of the British Isles.
Spacious Deck
Marco Polo's spacious deck has both an upper and lower tier which allows guests the opportunity to enjoy panoramic views of the surrounding ocean. Its comfortable dining area is the ideal place to have a delicious meal or snack as you watch the sunset. Marco Polo's deck also has a good sized swimming pool, perfect for a relaxing swim in the summer months and the additional benefit of three on board whirlpools situated on its Navigator Deck.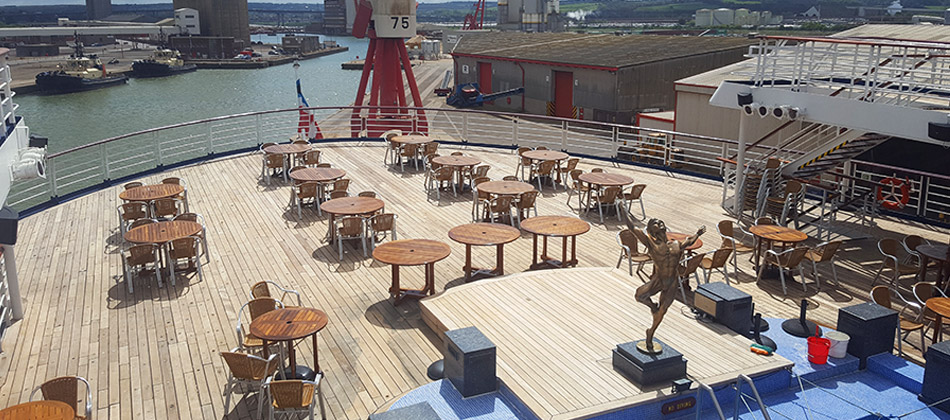 Comfortable Cabins
Marco Polo offers its guests a wide range of spacious and comfortable cabins for a variety of passenger needs. From its perfectly placed inside cabins to its spacious deluxe cabins you'll find a cabin to suit you on board the Marco Polo.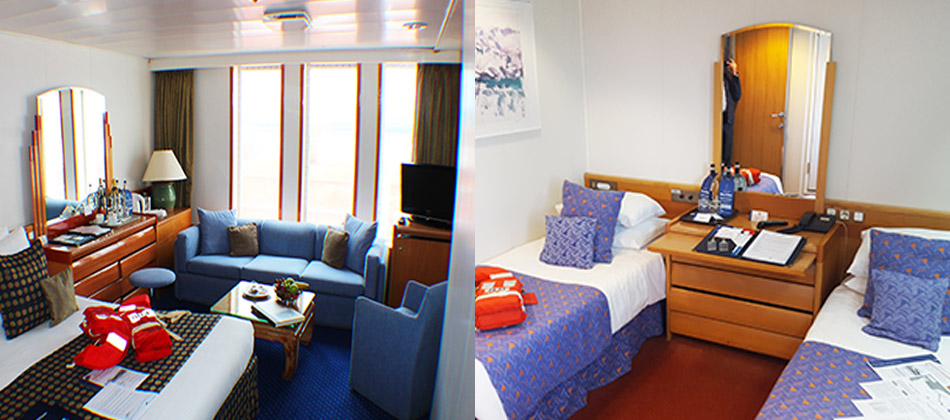 Choice of Dining Options
There's something for everyone on board Marco Polo and its choice of restaurants offer both formal and informal dining so you're sure to find something to suit your taste.
Marco's Restaurant
An informal buffet style restaurant.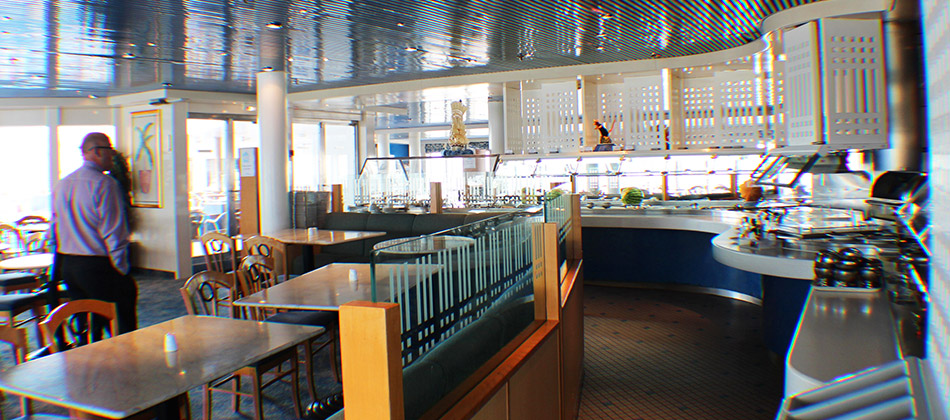 Waldorf Restaurant
A slightly more formal restaurant with both sit down and buffet styled menus.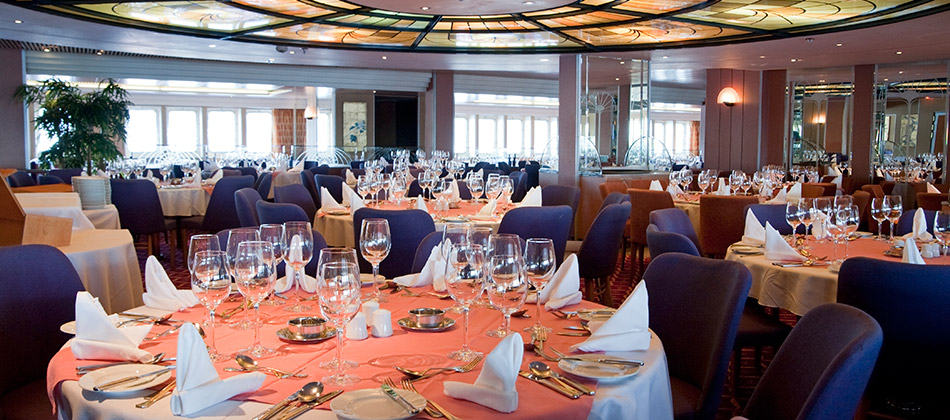 Delicious Food
Food on board Marco Polo is second-to-none and is complimented by the fantastic service of its staff. With both formal and informal dining available, you can be rest assured you'll find new cuisine just waiting to tantalise your taste-buds.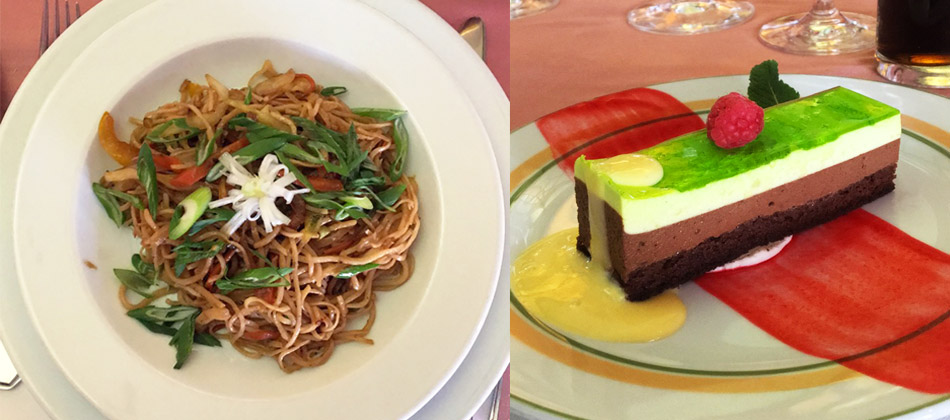 Lounge Bars
After an exciting day's on shore exploring, Marco Polo's lounge bars are the perfect place to unwind. Its classy and calm Columbus Lounge is a great place to relax and features wide-armed comfortable chairs and bar.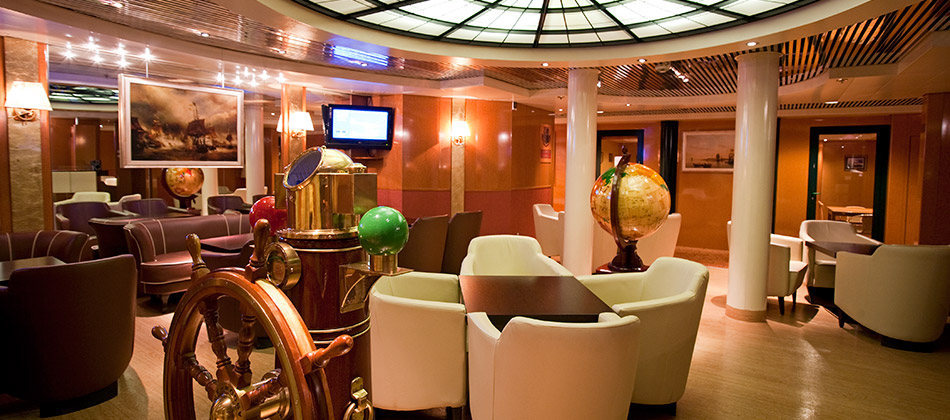 Why not try Marco Polo's quaint Palm Garden lounge? Its multiple windows let in lots of natural light and, adorned with greenery, the Palm Room is a lovely place to bask in all the benefits of outside, inside.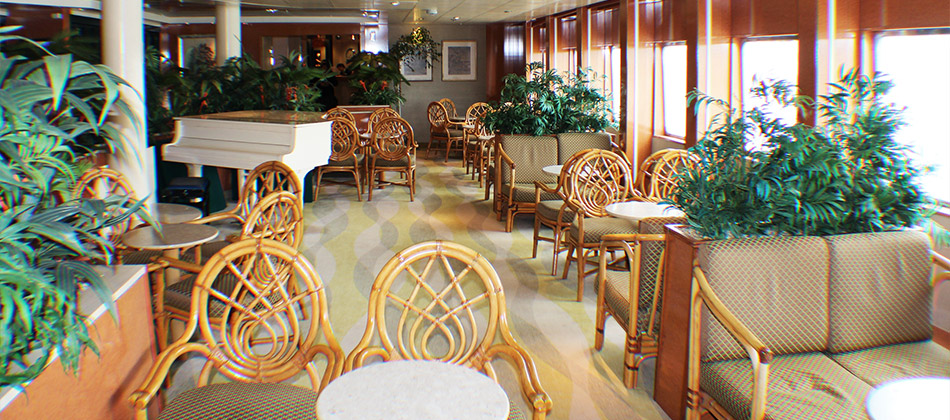 Overlooking the ship's wide deck is the comfortable and classy Scott's Bar. In the evening, this bar becomes a mini show room and is alive with live music and a dance floor, ideal for those who love to throw on their dancing shoes.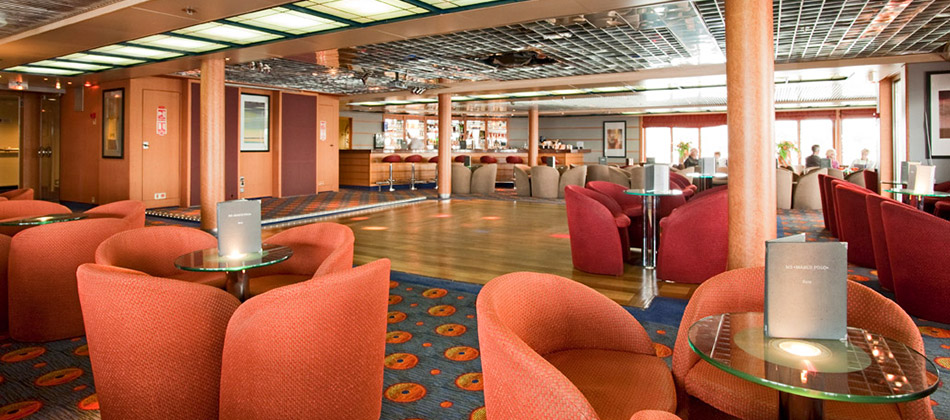 Marco Polo's highlight however, is its Captain Club Lounge where its attentive staff and fantastic entertainment bring your evening to life. Its classic styled décor and stylish chairs ensure you're relaxed and comfortable and ready for a night of great entertainment. It even includes a bar-side piano so you can appreciate the late night entertainment up close.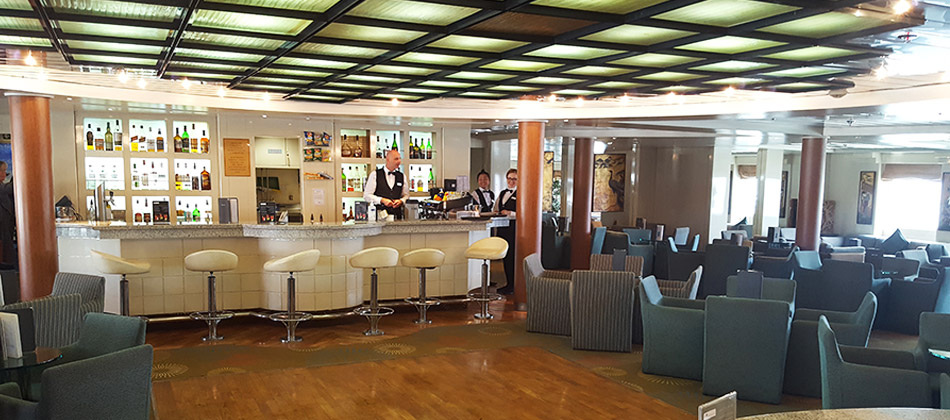 Leisure
There's a wide range of facilities to keep you occupied on those 'at sea' days including a gym spa and even a hair salon. Sit back and relax in the Cards Room, or why not take the time to get suck into a good book in the on board library?
Marco Polo's on board gym has great facilities including weights, running machines and for those who are a little more competitive it even has a table tennis table where you can show off your skills.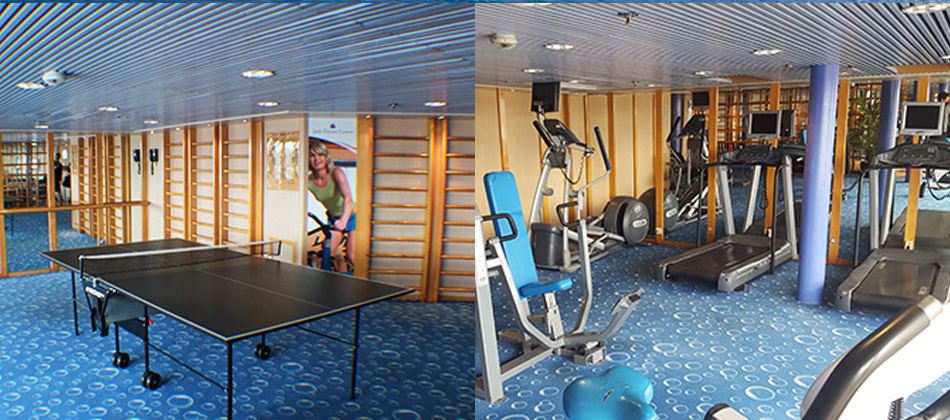 Its wellness spa offers relaxing treatments including facials and massages as well as pampering stations where you can indulge in a manicure or two! Why not treat yourself to a brand new hairstyle at the hair salon or take an hour to relax in the on board sauna?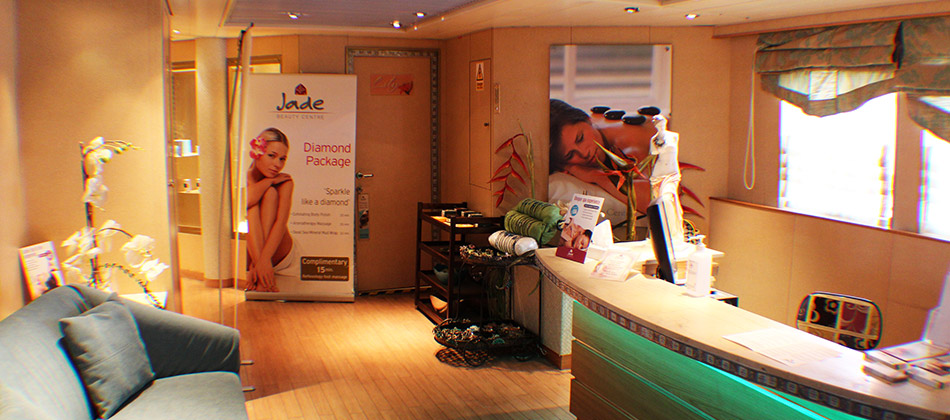 Don't forget to take a dip in the pool. Marco Polo's deck includes a generous sized swimming pool, ideal for a bit of relaxation during those 'at sea' days.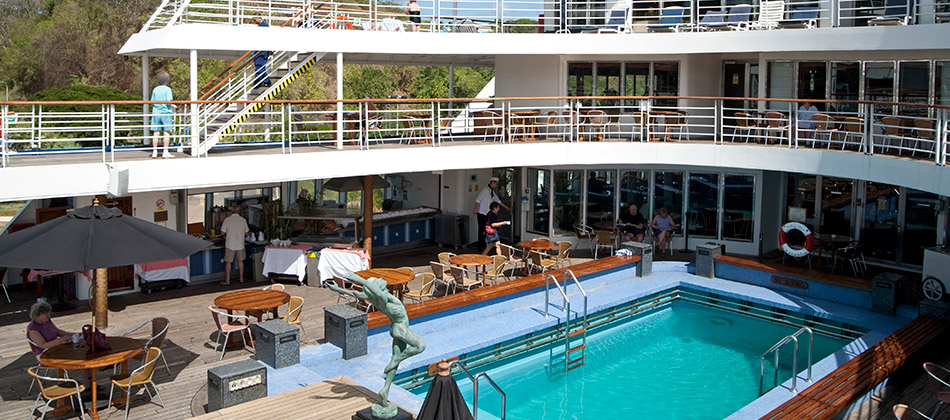 It's show time! Situated behind the classic Captain's Club is the entertainment hub of the ship, the Marco Polo Lounge. Be dazzled each night by fantastic shows entertaining the audience with choreographed dancing, live classical music and everything in between.