Big versus Small Ship Cruising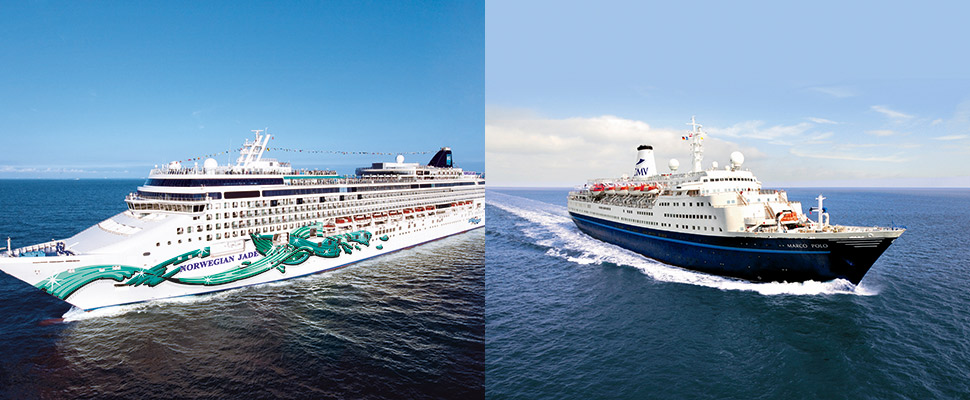 19th April 2017: Having cruised many times on a number of different cruise ships, I'm well qualified to talk about cruising.
I have cruised on Norwegian Cruises Line's (NCL) Jade with my family and also been on Cruise and Maritime Voyages' Marco Polo. Both cruise ships had very different on board experiences. If we start with the size of the cruise ships, in my opinion, size really does matter!
Small, but very perfectly formed, Cruise and Maritime Voyages' Marco Polo takes just 800 passengers, while Norwegian Jade has a capacity of 2,500, which these days, isn't considered that big.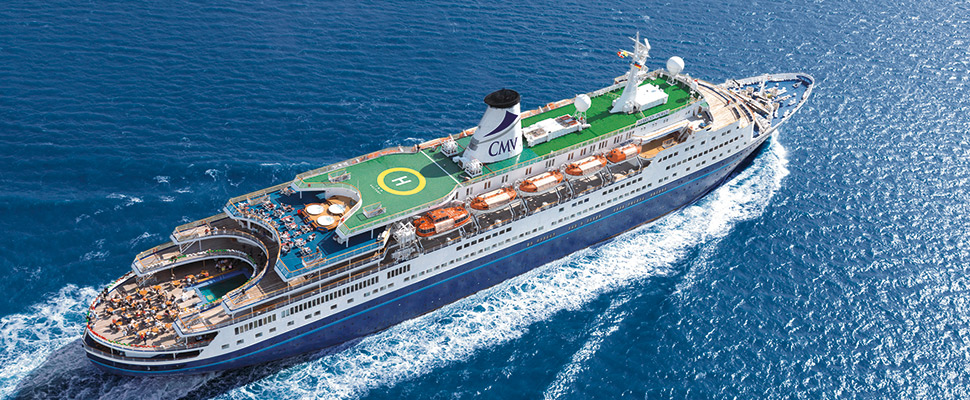 One big advantage of taking a cruise on a smaller ship is that generally they can visit smaller ports, many of which a larger ship couldn't possibly access and usually, they are the ports which are worth seeing.
Big cruise ships on the other hand, play to their advantage when it comes to onboard activities, etc. You'll get a whole host of things onboard a larger ship which you certainly wouldn't get aboard a smaller ship, such as; a wide range of restaurants, skating rinks, shopping malls, outdoor grassy spaces, plus a whole bunch more.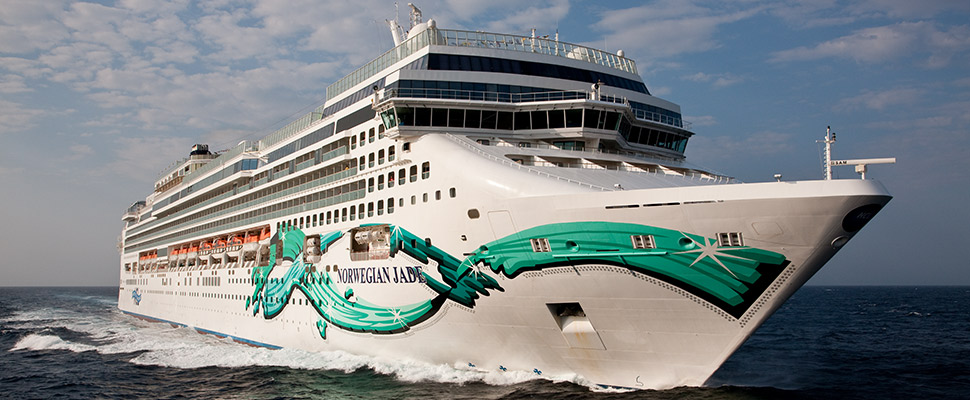 However, with a ship which holds just 800 passengers you get a very difference experience, a much more intimate experience and you will regularly meet and get to know fellow passengers and sometimes have dinner with them too.
Larger ships like the Norwegian Jade have recently starting becoming floating resorts or hotels where the ports of call can become secondary to the cruise itself; they are so large that many ports cannot take these mega ships. While generalising slightly, larger ships often suit families and smaller ones are more for couples. BUT, it is down to you and your personal choice. Remember unlike a hotel you can't leave when it suits you; you are on the high seas!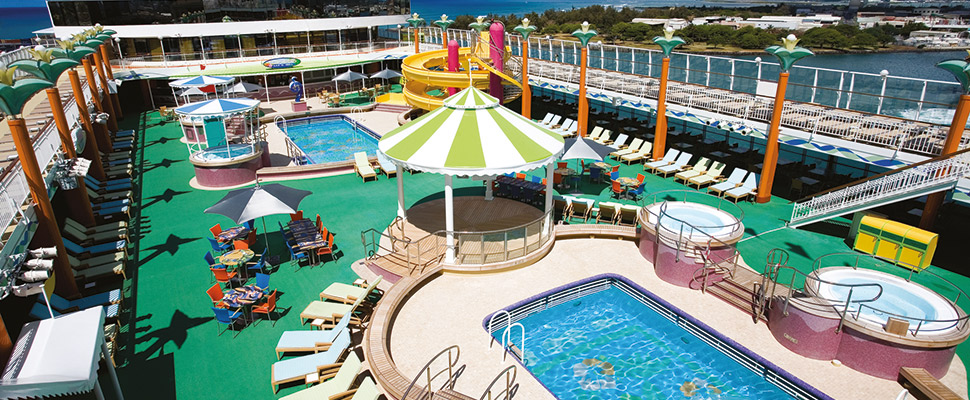 With this in mind, most children will love the rock climbing walls, surf machine and numerous swimming pool flumes, not to mention the large arcade with the latest PlayStation or Xbox which are generally found on much larger ships, which make for a great option when considering a family holiday.
As a parent, you'll love the freedom a large ship can give you including the opportunity to meet up at dinner in one of the huge range of restaurants available.
Cruise and Maritime Voyages' Marco Polo on the other hand, has an 'adult only' policy so children are not allowed onboard.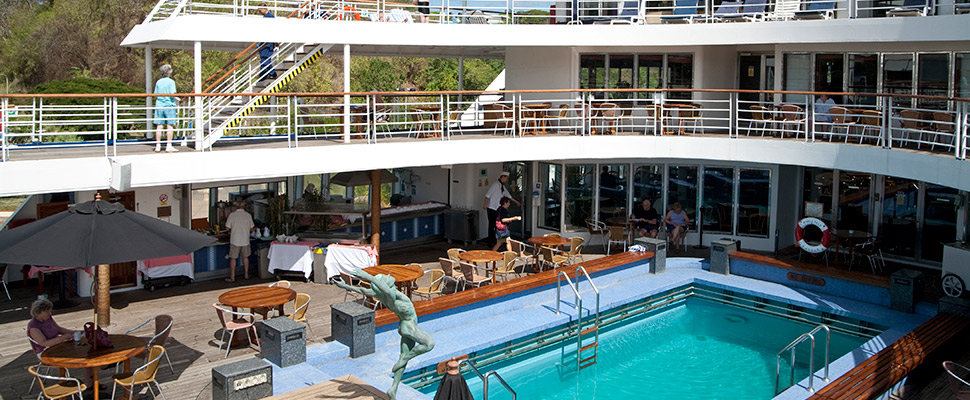 So how do you choose what's right for you?
Give our friendly cruise specialists a call and talk through your previous holidays. From there we can help you find your next cruise. Firstly with size of ship, secondly with a price which suits your budget and thirdly, with ports of call which interest you.
Not only can we book cruises direct from Portsmouth, but we also arrange fly cruises from Southampton Airport.
Everyone can have an amazing holiday on a cruise but it is crucial to get yourself onto a ship which matches your holiday preferences.
Cruise on Astoria from Portsmouth in 2018
If you'd like to experience sailing with Cruise & Maritime Voyages, their cruise ship Astoria sails from Portsmouth for the first time in 2018.