Iceland: A Geothermal Wonderland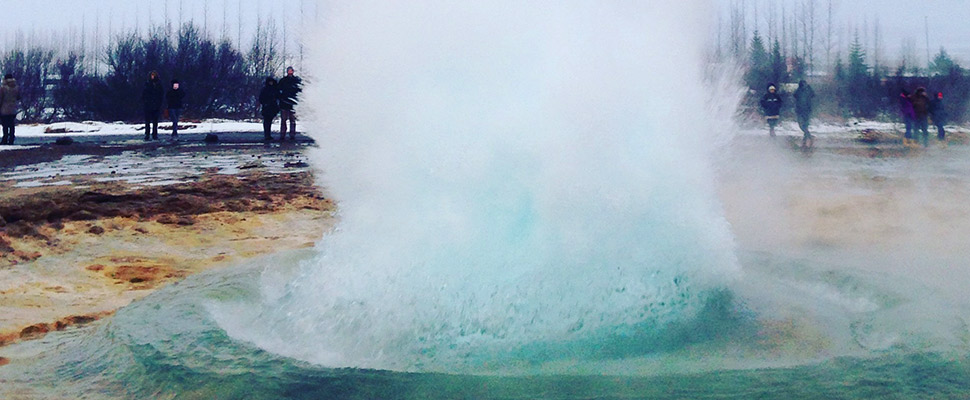 11th August 2017: Iceland is a geothermal wonderland filled with natural phenomena to see including the Northern Lights. On her recent trip to the country, Cruises from Liverpool's Gemma, gives us an insight in to just a handful of things to explore on your trip to the land of fire and ice.
Reykjavik
I've wanted to explore this amazing country since I was young; the numerous waterfalls, volcanoes and other natural wonders have always appealed to me. Reykjavik is the world's most northern city and takes three days to reach by ship. It has no time difference, so is an ideal place to explore any time of the year.
Upon arrival in Reykjavik, I spent the afternoon browsing the multitude of shops, cafés, bars and restaurants on the city's main shopping street – Laugavegur. One thing I quickly noticed about the restaurants is that not only do they offer options such as Italian and Thai food; there were plenty of opportunities to try local Icelandic food such as whale, puffin and shark too.
I booked myself onto a 'Golden Circle' tour which covers over 300km (190 miles) of Iceland's southern uplands, where most of the tourist and travel-related activities in Iceland are.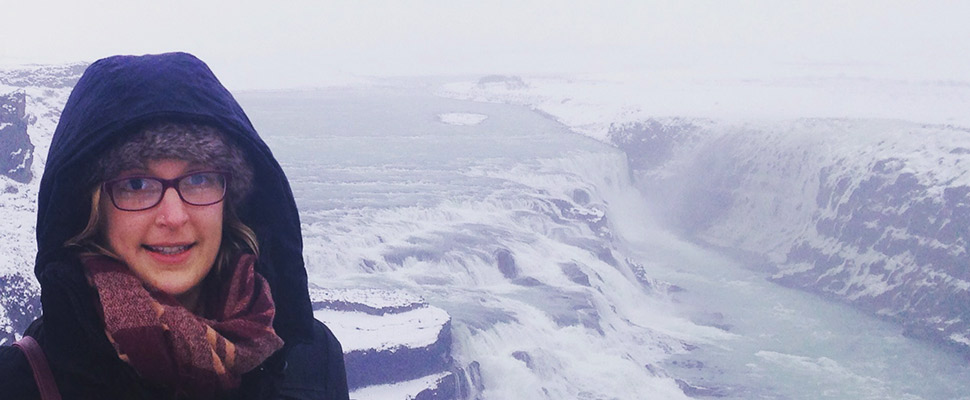 Thingvellir National Park
Our first stop was at the Thingvellir National Park which is home to the establishment of the Icelandic National Parliament in 930. It is also the location of where the Eurasian and North American tectonic plates meet; here you can walk between the large gap in the plates which extends by 2cm each year. From here, we visited the spectacular Gulfoss Waterfall which plunges from two different sides and then appears to disappear into the earth.
Strokkur Geyser
Iceland is famous for its geothermic activity so no trip to the country would be complete without seeing some! So, during my time here we saw the Strokkur geyser; the only currently active geyser in Iceland which erupts roughly every five minutes.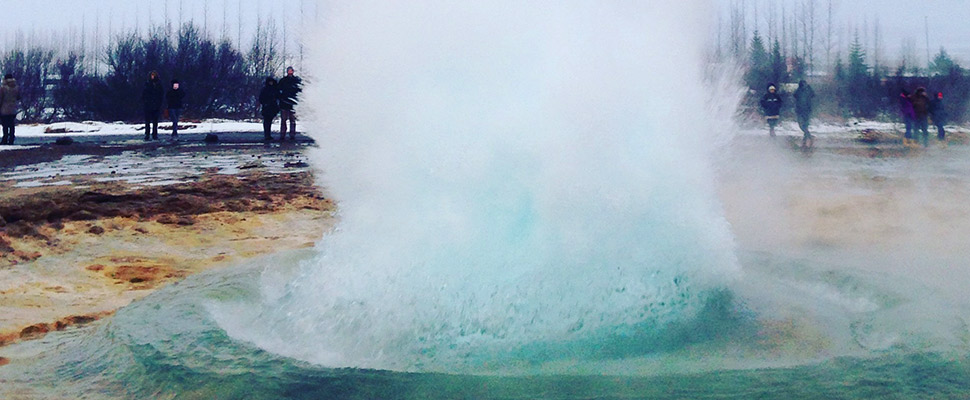 Northern Lights
After an exciting day of sightseeing our evening was completed by a Northern Lights hunt. Tours like this attempt to take you out in search of this natural phenomenon more than once if your search is unsuccessful and, due to the amount of cloud-cover during our stay, our search was unsuccessful. I have definitely not given up though and I will definitely go on another hunt in the future.
On my third day, I was free to explore the beautiful city of Reykjavik on foot, so I walked from my hotel to the seafront. The views across the bay were truly stunning and included a landscape of beautiful snow-capped mountains. I walked up to the Pufa which is a small man-made hill with stone steps leading up to a small fishing shed at the top for even more superb views.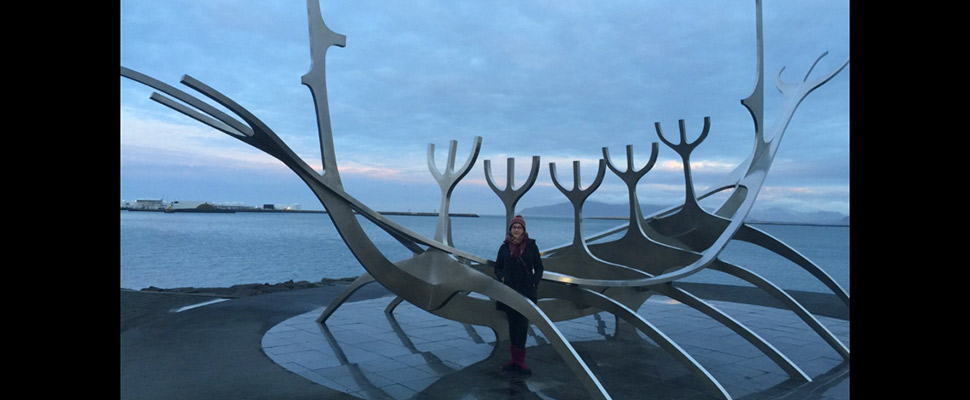 Reykajavik centre is home to the beautiful Hallsgrimskirkja church which, standing at 73m high, can be seen from across the city. For a small fee you can travel to the top of the church tower where you'll be rewarded with fantastic panoramic views over the city.
Blue Lagoon
Located in a lava field in Grindavik, no trip to Iceland would be complete without a trip to the famous Blue Lagoon. The lagoon is man-made and fed by the nearby waters of the geothermal power plant, Svartsengi. It features caves, a massaging waterfall, sauna and a hut with free mud masks. There's also a swim-up bar where you purchase drinks using your wristband, which also acts as your locker key, and settle your balance upon your exit.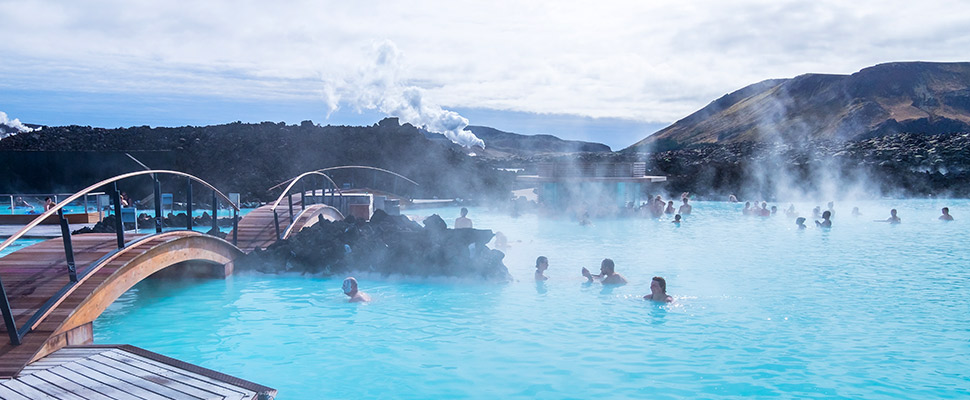 Vik
On my final day, I was incredibly excited, as today I would be visiting the south-shore and its breath-taking black beaches. The tour began with a trip to the Skogafoss waterfall, a 60m high waterfall which you can, if you like, walk to the top of via a staircase or simply enjoy the view from the base.
It was finally time for me to see the highlight of my trip as we travelled to Vik to see its beautiful, black sand beaches. There is no landmass between Vik and Antarctica so, over the years, powerful waves have created large caves and majestic sea-stacks. Legend has it, the caves were formed when trolls were dragging a three-massed ship out of the sea. However when it became light, it froze into the needles you see today.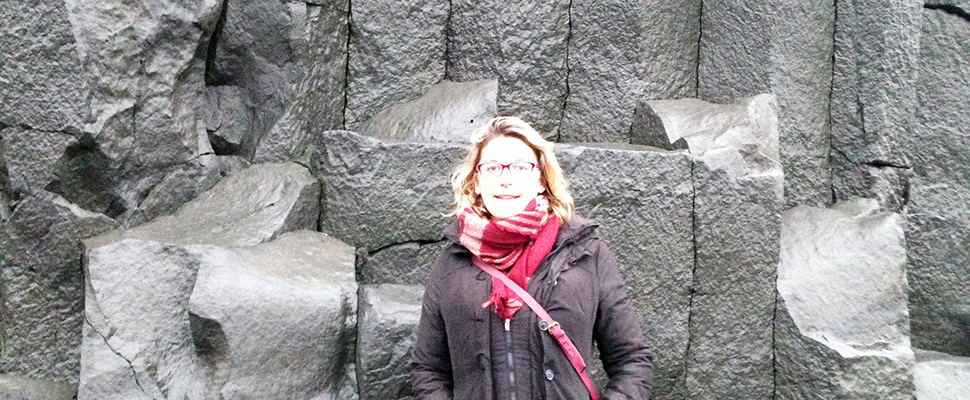 Finally we saw the Seljalandsfoss waterfall and while not as big as the others I had seen, Seljalandsfoss certainly had its own charm due to the cave which rests behind it. Of course, I had to go into the cave and see the waterfall from a completely different perspective! You get really wet, but it's definitely worth it to see the true power of the falls.
Iceland was a magical place to visit and although I didn't see the Northern Lights, there was so much more to discover and explore I wasn't left disappointed. I loved how Reykjavik has more of a small-fishing-town feel rather than a dominating city vibe and there were just so many options to explore. I would love to go back in the summer and see the contrast in the scenery as well as going on trips I didn't have chance to do this time around.
Feeling inspired to try an Icelandic cruise?